Exercise 5. Build your weekly IT-Control Chart using Perfomalist tool
Input file format is 3-column comma-separated file with date, hour, value.

Got to https://www.perfomalist.com/ click "Try it" and then select the sample file from where you put downloaded file sample-upload.csv.
Click "UPLOAD" and after short processing delay please see and read the following result: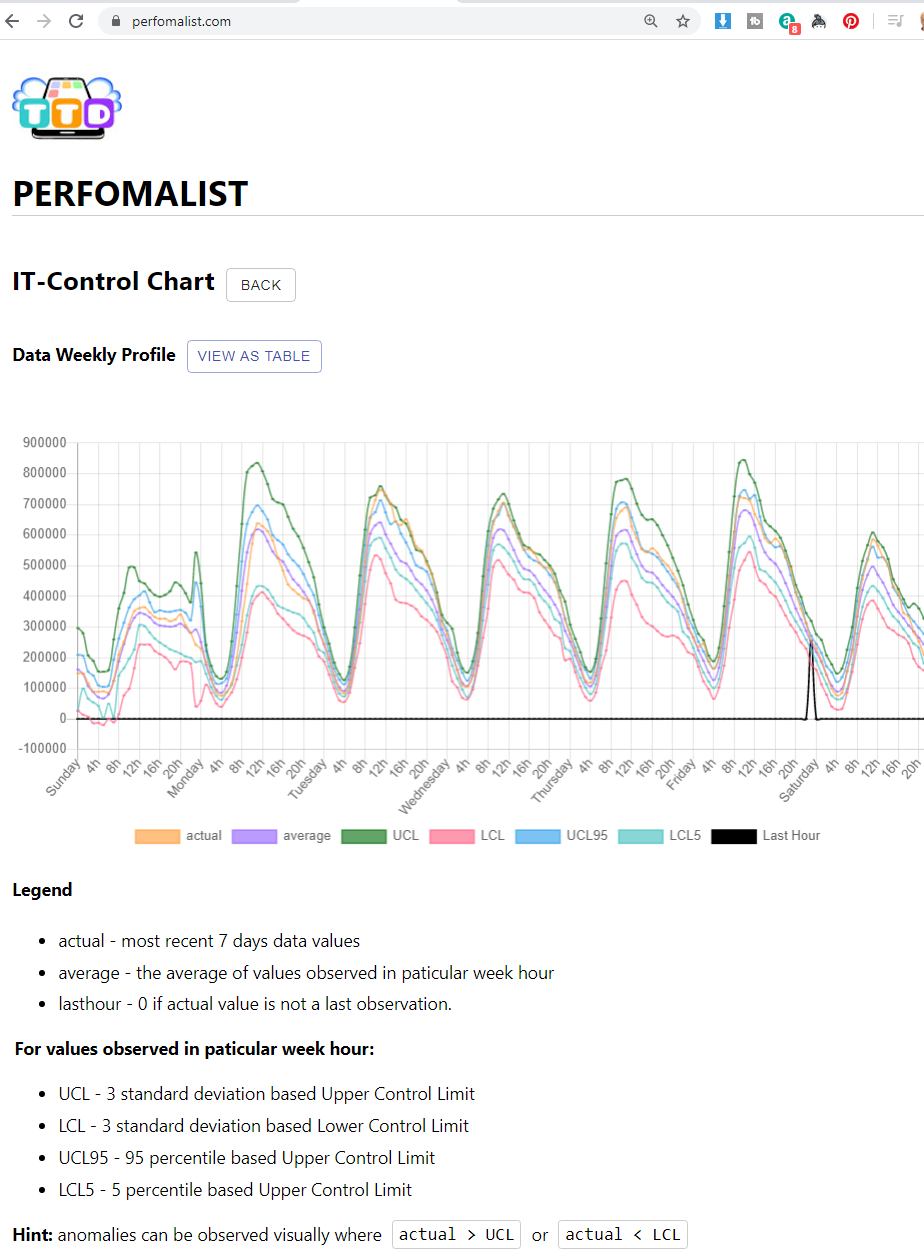 Play with chart a bit by disabling-enabling "UCL" or any other curves there.
Find any anomalies. View the table and find where the anomaly there. Put the anomaly's hour in the comment on this page.
Compare UCL usage vs. UCL95. What is the difference? Please import your analysis as a comment to this page.
What is the "lasthour"?
Finally prepare your own input data and build the IT-Control chart against that. You may share your impression and even tabular output into the comment below.